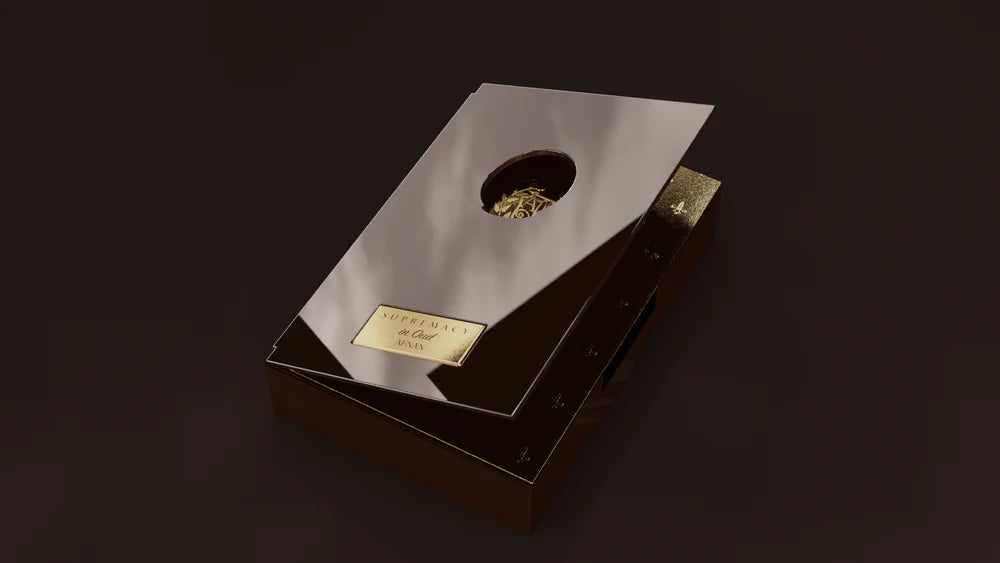 Supremacy In Oud 100ml EDP by Afnan
Sale price

£55.00
Regular price
(/)
---
An exquisite and captivating fragrance that embodies elegance and opulence. Crafted for those who appreciate the finer things in life, this scent is a harmonious symphony of luxurious elements that come together to create an unforgettable olfactory experience.

At the heart of "Supremacy In Oud" are the rich and intoxicating Middle Notes of Agarwood, also known as oud, which infuse the fragrance with an enigmatic depth and a touch of mystery. This prized ingredient lends an alluring and charismatic aura, captivating the senses with its distinctive and enduring allure.

As the scent unfolds, the Top Notes of Saffron, Lavender, and Nutmeg gracefully dance, creating an initial burst of aromatic sophistication. The blend of these precious elements lends a sense of regality, while the Nutmeg adds a hint of spice that adds an intriguing twist to the composition.

The Base Notes of Musk and Patchouli provide a solid foundation to the fragrance, leaving a lingering trail of warmth and sensuality wherever you go. The combination of these notes results in a scent that is not only long-lasting but also unforgettable, leaving a lasting impression on those who encounter it.

"Supremacy In Oud" is more than just a fragrance; it's an olfactory masterpiece that evokes a sense of confidence and refinement. Indulge in the allure of this exquisite scent and elevate your presence with its luxurious blend of notes. Embrace the supremacy of oud and make a statement that lingers in the minds of those around you.




Supremacy In Oud 100ml EDP by Afnan
Sale price

£55.00
Regular price
Choose options